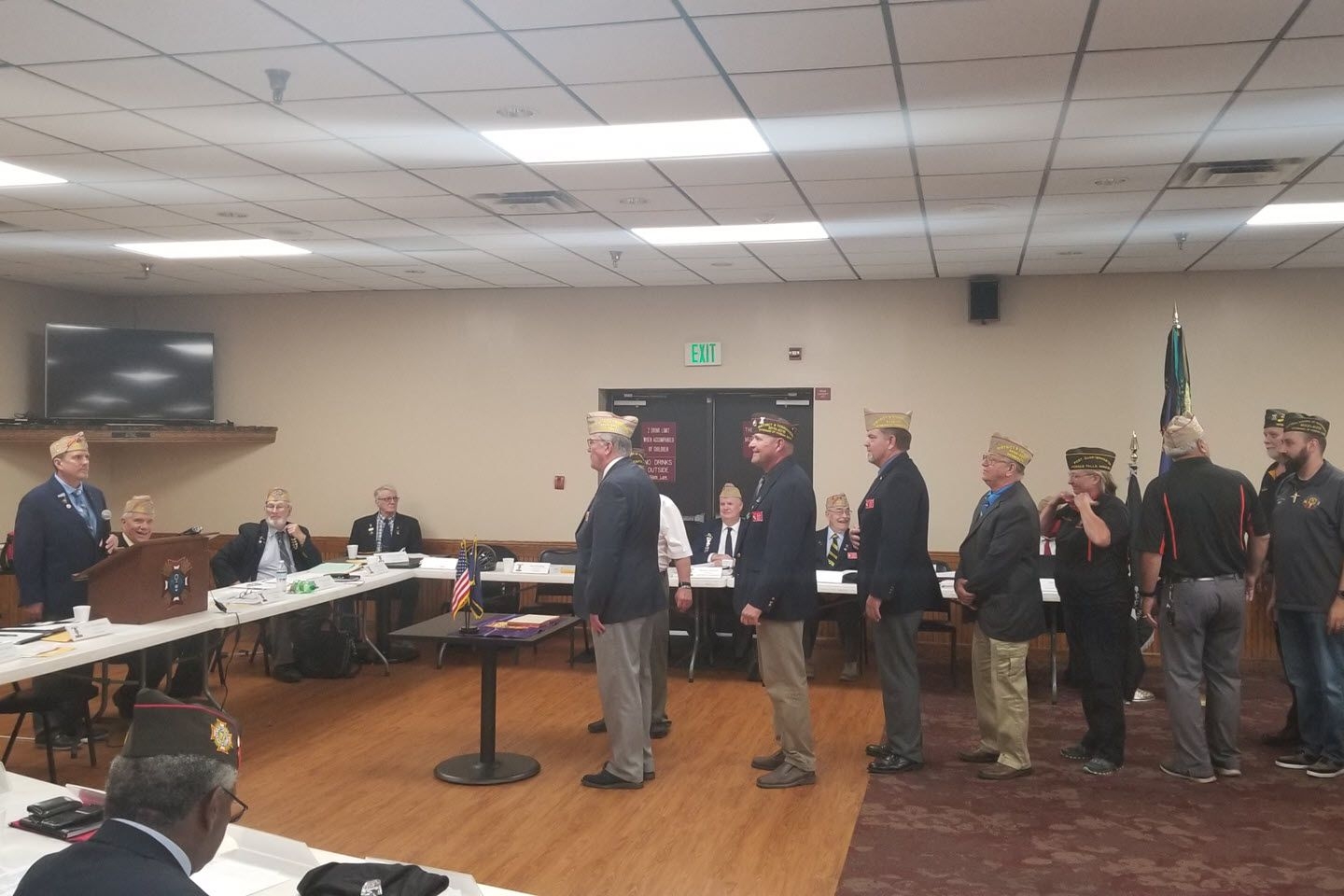 Saturday, July 11th, starting at 10 AM at the Sauk Rapids VFW Post 6992, the Department of Minnesota Veterans of Foreign Wars Council of Administration meet under the leadership of Department Commander Curt Hermanson. The Department of Minnesota's Council of Administration gathered to continue the business of the VFW despite COVID-19, knowing that for our mission to continue, the work needed to get done. While much of the world seemed to come to a stop during the global pandemic, and the recent civil unrest, the VFW has continued its mission to serve Veterans, their families, and local communities. With this in mind, the members of the Council of Administration gathered to ensure that business for the Department could continue to move forward.
While the meeting of the Council of Administration is no secret, it is something that a lot of VFW members don't know about or don't understand its purpose. The Council of Administration, also known as CoA, is made of the Elected Department officers and District Commanders. They are supported by other elected and appointed committees such as finance and by-laws. This group meets to set the direction of the Department of Minnesota VFW, and this year conduct elections due to the cancellation of the Department Convention.
Dave Adams, convention director, announced that the Department will hold the fall conference in Saint cloud. While it is still unknown what the fall conference will look like with social distancing due to COVID-19, we will have it as long as the State guidelines for these types of events permits it. Keep a watch on the Department of Minnesota VFW website https://VFWMN.org and Facebook for updates.
Another primary task for the CofA was reviewing the proposed Budget and approving it. An essential element of the Department budget also allocates over $300K for the Claims Office. Claims Director, Jon Ghon and his staff last year recovered over $450 million in VA benefits for Veterans. They are a top-rated claims office, and all appreciate their hard work.
Congratulations to following on being elected; Dale Hoogveneen – Junior Vice Commander, Dan Meyer - Department Judge Advocate, Billy Murphy - Department Chaplain, Jim Tuorila – Department Surgeon, Scott Bill - Finance Committee 5 Year, and Mike Meyer (temp appointed) - Finance Committee 2 year (Position left vacant after Dan Meyer was elected Department Judge Advocate). Check out the Officer Page for a full listing of officers. The other big news coming from this summer's CofA was the Department's endorsement of Past Department Commander Chad Solheid for 2023 National Junior Vie Commander.
As always it was great to see Comrades, and a thank you to Sauk Rapids post for hosting and the great lunch provided by their Auxiliary. See you all at fall conference.
Jarrod McReynolds
Department PAO